Taking sexy photos can be a fun and exciting way to express your sensuality and celebrate your body. Here are some tips for taking stunning and sexy photos of yourself
7 steps to take the best sexy pics :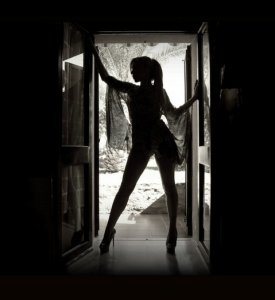 Get in the mood. Take some time to pamper yourself and get in the right headspace. Put on your favorite music, light some candles, and do whatever else makes you feel sexy and confident.
Find the right lighting. Good lighting is key for taking any photo, but it's especially important for sexy photos. Natural light is often the most flattering, so try taking your photos near a window or outdoors. But avoid harsh overhead lighting, as it can create unflattering shadows on your face and body.
Experiment with different angles. Try shooting from different angles to see what works best for your body. Play around with standing, sitting, lying down, and other poses to find the ones that flatter you the most.
Show off your best assets. Whether it's your curves, your cleavage, or your legs, don't be afraid to highlight the features you love the most. A little bit of skin can be very alluring, so consider showing a hint of your stomach, chest, or thighs.
Use props and accessories. Adding props and accessories to your photos can add interest and sexiness. So consider using a piece of lingerie, a scarf, or a piece of jewelry to add a little something extra to your photos.
Edit your photos. Most people aren't perfectly symmetrical, so don't be afraid to use photo editing tools to touch up your photos. A little bit of smoothing, whitening, or contouring can make a big difference in the final result.
Be confident. Above all, remember to be confident and have fun. The sexiest thing about any photo is the person in it, so own your body and your sexuality. You'll look and feel amazing, and that will shine through in your photos.
In conclusion, taking sexy photos of yourself can be a fun and empowering experience. By finding the right lighting, experimenting with different angles, and showing off your best assets, you can create stunning and sensual photos that celebrate your body and your sexuality.
Don't forget to have fun and be confident, and you'll be sure to take amazing photos that you'll love.